Plans are to finish the antenna switch system which will control the station during the winter. The actual RF switches are my design made with 7/16″ connectors which are mounted directly to a PCB. Here is a drawing of how the system will look.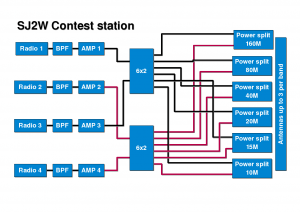 The system will be capable of switching all antennas to four different radios. Each band can have up to 3 antennas and the WARC bands will be switched in on empty positions of the regular bands. For SO2R operation you can see that you get extra attenuation since the Radio 1 and Radio 2 go to different 6×2 switches. Also the powersplits are designed so that they have an A/B output so one can route them to one of the two 6×2 switches.
The system will be switched using the openASC project I have been working on during the last year.  It enables control of everything at the station, from antenna switching to rotators through one single box. Each operating position will have one box and it will also be possibile to use a box for controlling the station remotely. It can handle an "infinte" amount of relay drivers, you just hook up as many driver boards as needed on the openASC bus, which is very similar to the old coax ethernet bus. Everything can be configured through a java software on the PC. The device has got sub menus to control beam angles of stacks, 4-SQ direction, rotator directions etc.
Here are a few pictures: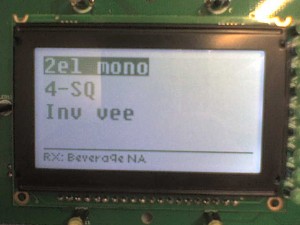 An example of 80M selected with RX antenna selected as Beverage NA and TX antenna is 2el mono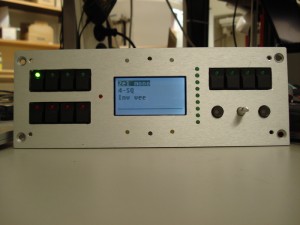 View of the front panel, however without the engraved text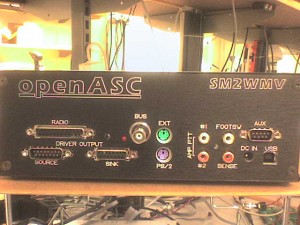 View of the backpanel with the engraved text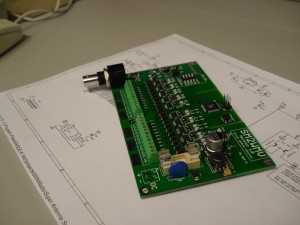 Driver card, there are two types of these, one with sink outputs and one with source outputs.
They are capable of delivering 1A per output.
To be continued…